Game Summary - Game 30: Leafs @ Sens or Guess Who's Coming To Dinner...
Leafs fans: we all know them. They are everywhere. Some of them might be your friends. Some of them might be family. Even
you
might be a Leafs fan. (If you are a Leafs fan, say hi to "above-average goaltending" for me.)
Anyway, I've grown up around Leafs fans, and while I personally do not support the Leafs fan lifestyle, I've realized that you can't simply cut these people out of your life because you disagree with the choices they make. There's just too many of them.
In order to prove what a tolerant man I am, tonight I opened my home to Leafs fans. "Come watch the game on my 27-inch rear projection television!" went the invitation. "Bring your own beer. You can't have any of mine." it continued. I concluded: "All of you will be forced to sit on the crappy couch, like early 20th century peasants in steerage class on the Titanic. Don't touch anything; you'll make it dirty."
Unsurprisingly, several people responded to my generous offer. While I was slightly apprehensive about having so many unsavoury characters in my Fortress of SENSitivity (Ladies...), I knew that ultimately this experience would be an opportunity to achieve personal growth, and would certainly not lead to me flying into a rage and committing several grisly homicides .
The following is an account of my bold social experiment.
Dramatis Personæ
Luke: Sens fan, contributes to a hockey blog in his spare time.
G-Money: Leafs fan.
Dan the Man: Leafs fan.
Sal 9000: Leafs fan.

Jameson: Sens fan, guest of Dan the Man, also a popular brand of Irish whisky.
Big Mac: Hockey agnostic, just wants to watch the world burn.


Pregame
[Enter Dan the Man, Sal 9000, Chapman, and Tomkat]
Luke: Hey, where's Jameson? You promised me another Sens fan.
Dan: He bailed at the last second.
Luke: So he's the Alfie of friends, then. He's probably watching a Red Wings game right now.
...
G-Money: My favourite thing about Lyndon Slewidge is that he's not Rene Rancourt.
Luke: Thumbs-ups are better than fist pumps.
1st Period
Erik Karlsson takes a tripping penalty on Nazem Kadri 58 seconds in.
Big Mac:
Who is that guy in the penalty box with the clipboard?
Sal 9000:
That's Colton Orr's best friend, that's who that is...
...
Van Riemsdyk scores for Toronto on the powerplay.
1 - 0 Toronto
Dan the Man:
Somebody get Luke a beer...
Luke:
*Thousand yard stare*
...
Chris Phillips looks a little slow trying to hold the puck in during an Ottawa powerplay.
Dan the Man:
What happened there?
Luke:
Chris Phillips is 36 years old is what happened.
Sal 9000:
Let's hear it for former number 1 draft pick, Chris Phillips!
*Leafs fans high five for 30 seconds*
...
Dan the Man:
You guys should try Glenn Healy on Spezza's wing.
Luke:
He's probably more affordable than Colin Greening.
...
Clarke MacArthur scores on the powerplay.
1 - 1 Tie
Luke:
YEAH! Bet you miss MacArthur, now! He's with his new sexy girlfriend. He's moved on. And he's scoring with that girlfriend. Yeah, that's right. Bet you all feel terrible about letting that guy go.
Everyone:
*Stares*
...
Sal 9000:
How does Ottawa like Jared Cowen?
Luke:
*Reads aloud 15 negative tweets about Jared Cowen*
Sal 9000:
Sweet. I'm glad we drafted Kadri, then.
Luke:
*Kills himself*
...
Sal 9000:
Ha! Liles had to take a new number since Peter Holland took #24.
Luke:
He should have taken #3 after where he was on the Leafs' buy-out depth chart.
Remember that smile. It will help later.
What Was The Funniest Thing Anyone Said About Don Cherry?
G-Money: Don Cherry was so sombre because of the Thornton thing and now suddenly he's immediately furious about something else.
Sal 9000: If there's one thing Don Cherry is capable of, it's instantly being mad at the French.
2nd Period
Phil Kessel finishes a Leafs 3-on-1.5. Senators somehow take a penalty after the goal leading to a Toronto powerplay.
2 - 1 Toronto
Sal 9000:
Ottawa got a penalty, too? Is this Christmas?
...
David Clarkson puts a high stick on Erik Karlsson putting an end to the Toronto powerplay.
Dan the Man:
Why is there a milk crate in the penalty box?
Luke:
Colton Orr wants somewhere to put his feet up.
...
Sal 9000:
Who's the guy with the Tintin Villain Beard?
Luke:
...Matt Kassian.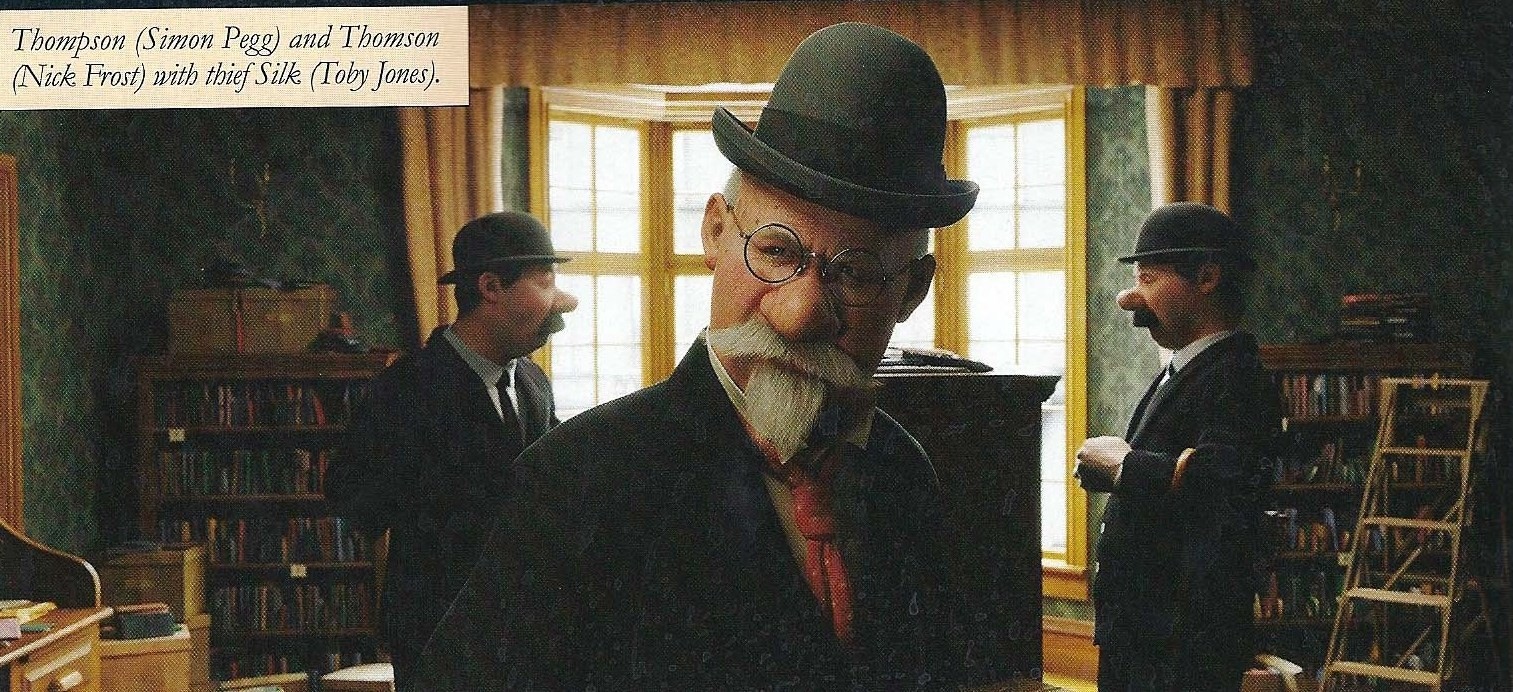 I can see it.
...
Jake Gardiner skates around the Ottawa zone then fires a shot past Anderson. Van Reimsdyk falls on Anderson after Methot touches him.
3 - 1 Toronto
Luke:
I think Van Reimsdyk didn't really try to not fall into Anderson, there.
G-Money:
You don't have to try after initial contact!
Sal 9000:
Yeah, it's not like you have to turn it into a rugby scrum.
Luke:
If this was a rugby, that would have been worth 4 points, so it's probably just as well.
...
Luke:
Wait, Mike Hoffman is playing?
Sal 9000:
I don't know who that is...
Luke:
Doesn't look like you need to.
...
Sal 9000:
I hate Chris Neil's face so much.
Dan the Man:
The thing about Chris Neil's face is that it's hideous. That's a direct quote from Chris Neil's mother, by the way.
Chris Neil and Fraser McLaren get in a fight.
Luke:
How nice of Fraser McLaren to offer to rearrange Chris Neil's face for him, then...
3rd Period
G-Money:
Luke, stop blogging; start drinking.
...
Erik Condra takes a feed from Colin Greening in the high slot and snipes a goal past Reimer.
3 - 2 Toronto
Sal 9000:
Wow, that guy was really open in the slot.
Luke:
I guess they'd watched him on tape and decided he could be ignored.
This woman was not too happy with the goal.
But Erik Condra don't care.
...
Erik Karlsson ties the game on the powerplay from the side of the net.
3 - 3 Tie
G-Money:
Look at how far Karlsson pinched on that goal!
Luke:
He's magic. He summons Norris trophies to his cabinet.
...
Chris Phillips takes a penalty with 6 minutes to go in the third.
Luke:
Really? The guy drawing that penalty is named "D'amigo"?
Sal 9000:
Yes. Spanish for "of friend"!
Luke:
Stupid Phillips. He's too trusting. He was like, "This guy's got 'Friend' in his name! He would never lead me astray!".
...
The game is tied 3 - 3 after regulation time.
Overtime

The Leafs pepper Anderson for what seems like an eternity.
Luke: This is terrifying. Is this what Leafs fans feel like all the time?
G-Money: Yup. Pretty much.
Sal 9000: Welcome to our world for the last 12 years.
...
Jake Gardiner turns the puck over just outside the Senators' blue line, and Ottawa gets a 4-on-1 that they fail to score on.
Luke: *Blood curdling scream*
Sal 9000: Aaah, the good old Gardiner Expressway.
Luke: Why?!? WHY GOD WHY?!?!
...
Gunnarsson is sprung on a break-away, but can't score.
G-Money: Man, that was a really good play by whoever was backchecking, there. Who was that?
Luke: MacArthur! AHA!
Everyone: Boooooo! Fire truck you, MacArthur! (They didn't say "fire truck".)
...
Shootout begins.
Big Mac: Doesn't Ottawa usually suck in the shootout, Luke?
Luke: *Quiet weeping*
...
Toronto scores in the shootout and Ottawa doesn't. I don't want to talk about it. Guests are happy. I am sad. Curling goes on the TV.
4 - 3 Toronto Wins in a Shootout
The Wisdom
According to Paul Maclean, after 30 games you know who you are. Who are the Ottawa Senators? Apparently they are a talented, but frustrating middle-of-the-road team. There's no doubt that they showed pride and character in coming back from a 2 goal deficit, but moral victories don't show up in the standings except in the L and OTL columns.

Ottawa can play some decent hockey when they're on their game, and their possession stats indicate that they're finally starting to carry the majority of the play. However, the margins are now so thin for the rest of Ottawa's season that they're going to need some luck to make the playoffs.

Perhaps they can get some pointers from the Leafs on how to do that.